Service
Our Commitment to Chisels
TOP
>
Our Commitment to ChiselsOur Commitment to Chisels
High quality chisel through the accumulation
of more than 50 years of heat treatment techniques
Osakada Tool Corp., as a heat treatment professional is a chisel manufacturer that supports the high performance of
breakers that are active all over Japan and around the world.
We also sell construction tools such as bit rods for rock drills, diamond blades and drills for concrete.
Features of Osakada Tool Chisel
Uncompromising attitude towards quenching
Our company was founded in 1966 as "Osakada Heat Treatment Works". We specialize in heat treatment processing and have manufactured various products.
We have been particular about "quenching" and "tempering", which are the processing processes, since the beginning and devote sufficient time and technology to maintain the highest quality.
Strict process control and hardness inspection for all products
We keep records of all manufacturing processes, including the temperature and water temperature during quenching and tempering, and inspect the hardness of each chisel.
When problems occur, we will verify them and try to solve the fundamental problem.
Development design with those who would use it and the place it would be used in mind
Our products are used not only for new construction sites, but also for demolition of buildings in disaster-stricken areas. We are aware of the role of protecting people's lives and creating new places of life, and create products that meet expectations.
We also propose products that are economical and workable, and reduce the burden on people who work in the field.
Please leave anything from OEM to custom made orders to us
We also manufacture OEM products that are prepared in response to requests from aircraft manufacturers such as breakers,
and custom-made products that meet special usage conditions and requests.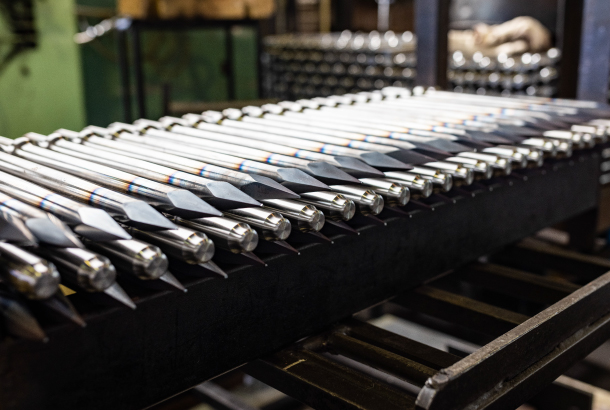 OEM
We accept OEM requests according to the body. We also support mass production, so please feel free to let us know your requests.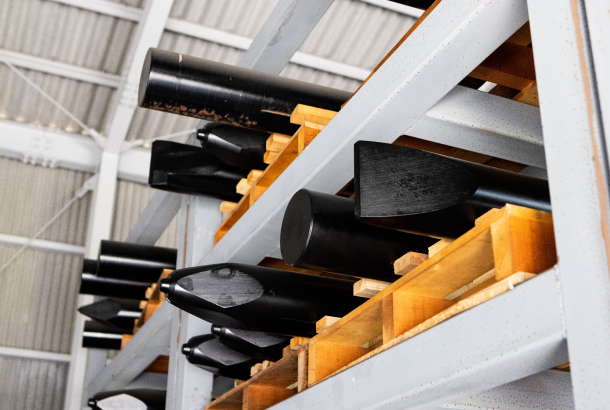 Special Production / Made to Order
We respond to requests for custom-made products for various environments and applications such as underwater work, high-altitude crushing work, and tunnel construction.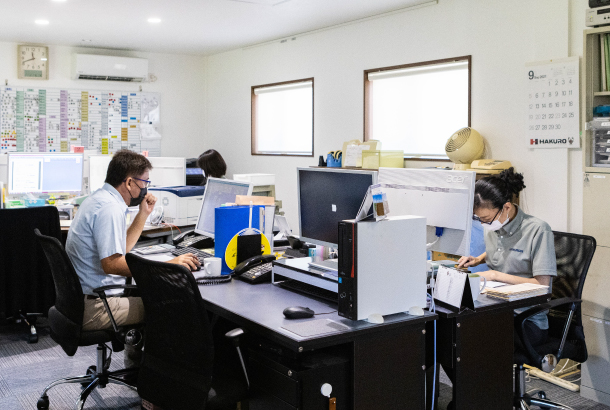 Consultations for New Development
We also respond to inquiries relating to new developments. Even if you do not have a blueprint, we are able to make a proposal, so please feel free to contact us.
Flow up to delivery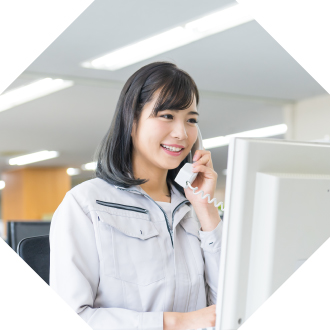 01

Contact

Please let us know the products you need by phone, fax, or contact form. If the standard product is in stock, it can be shipped on the same day. We will respond individually to special production and custom-made products.
02

Hearing (Special Production / Made to Order)

If you wish to make a special product or have one made to order, we will listen to your request and create a drawing at our company. Meetings are held for revisions and confirmation.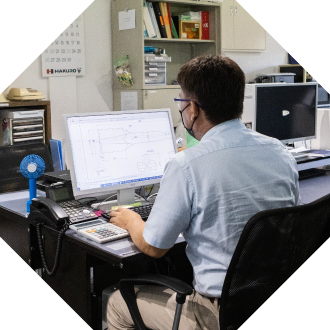 03

Estimate

A quotation will be provided according to the content and quantity of your request. Production will start as soon as it is approved.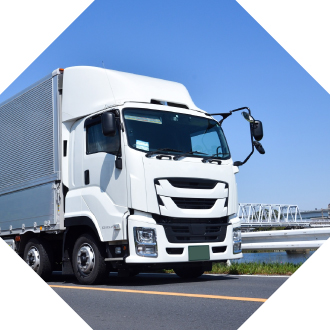 04

Delivery

Products are delivered as soon as they are complete. Please let us know in advance if you have any requests for shipping methods.